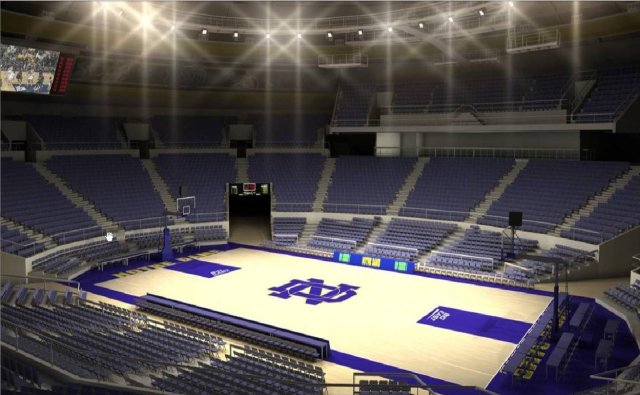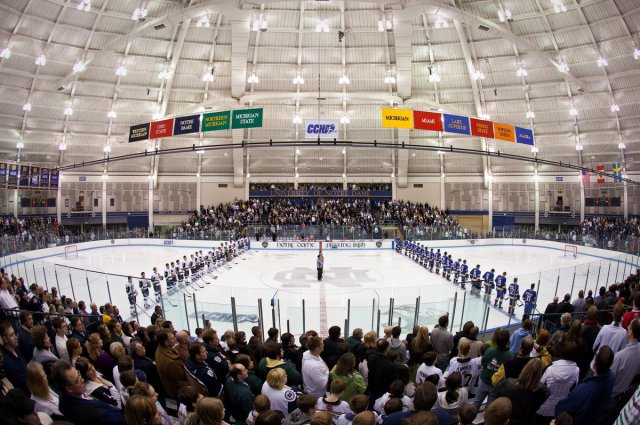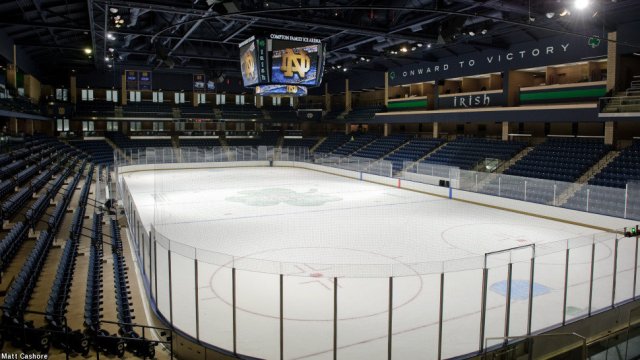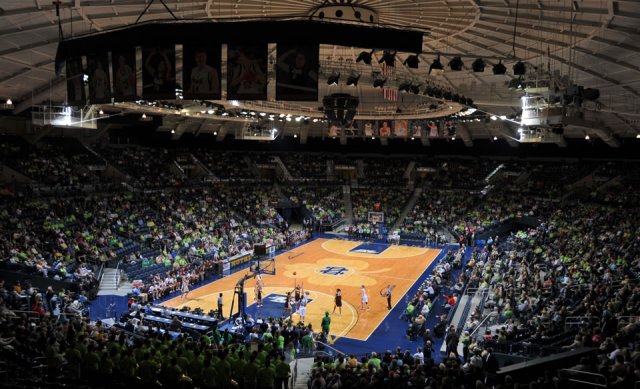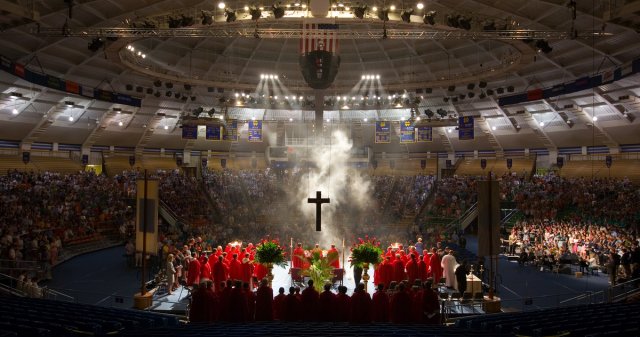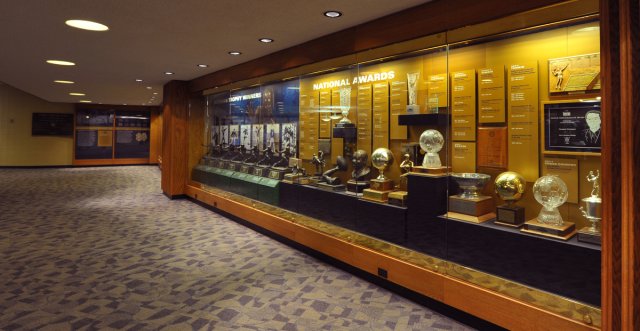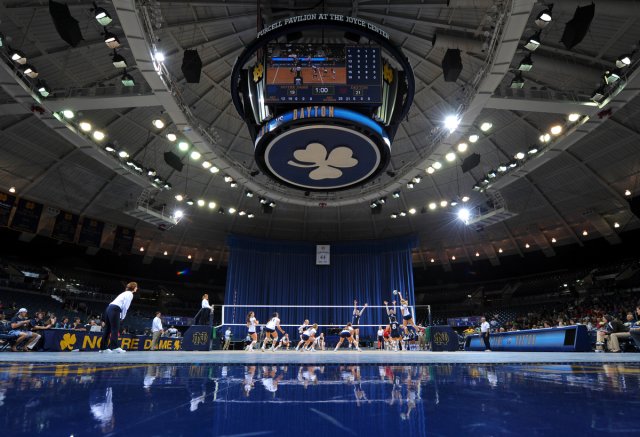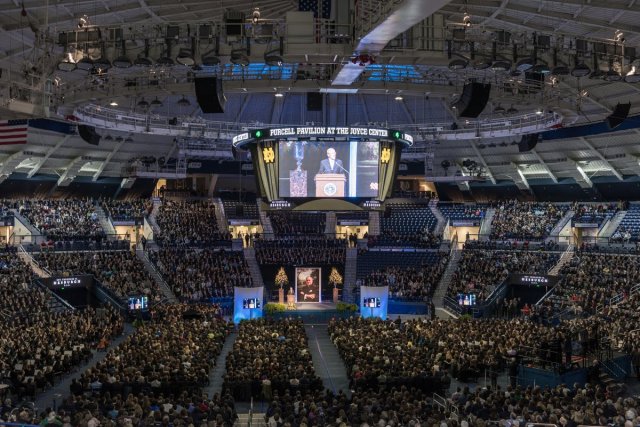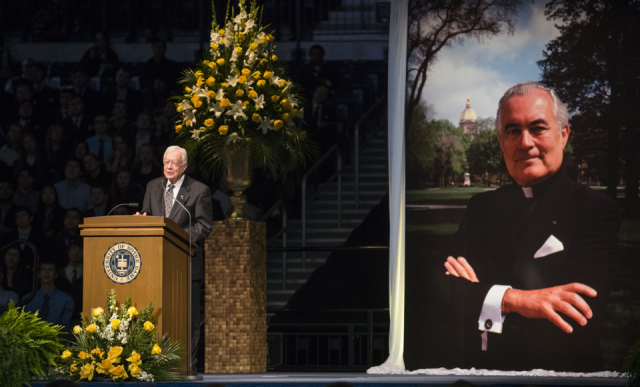 Completed in 1968, the Edmund P. Joyce Center houses various athletic and community events, including fencing, basketball, and volleyball competitions. Edmund P. Joyce was the executive vice president under Father Hesburgh.
The Edmund P. Joyce Center was built over a span of 2.5 years and opened in December of 1968. Originally named the Athletic & Convocation Center, it was renamed in 1987 to honor Father Joyce, executive vice president under the Hesburgh administration. It comprises two domes which are connected by a concourse. The basketball team has played in the South dome ever since the Joyce Center's opening, moving from the Notre Dame Fieldhouse where they played since 1900. The hockey team also played in the North dome from 1968-2011, before they moved to Compton Family Ice Arena.
In 1988, the second floor of the concourse became home to Sports Heritage Hall,which comprises a collection of photographs, trophies, and memorabilia. In addition, the names of every monogram winner is listed around the room by decade.
Notre Dame athletics has a history of excellence, with 11 consensus football national championships and 16 national championships in other sports, including fencing, men's tennis, women's soccer, men's cross country, men's golf, men's soccer, and women's basketball.
The Joyce Center currently hosts Notre Dame basketball, volleyball, and fencing competitions. In addition, the Joyce Center hosts many community events, including Junior Parent's Weekend, alumni reunions, pep rallies, and other events.
Connected to the Joyce Center, Rolf's Aquatic Center is home to a 50 meter swimming pool and a diving well for water polo and swimming and diving teams.
In 2009, the south dome underwent a renovation project and was renamed the Purcell Pavillion after Notre Dame alumnus and trustee Phillip J. Purcell.
Notre Dame hockey playing in the Joyce Center before the construction of Compton Family Ice Arena
Compton Family Ice Arena, home of the Notre Dame hockey team since 2011.
Notre Dame basketball team playing in the Purcell Pavillion.
Opening Mass held in Purcell Pavillion at the start of the 2007 academic year.
Sports Heritage Hall, found on the second floor of the concourse between the two domes, where trophies and memorabilia are on display.
The Notre Dame volleyball team playing in the Purcell Pavillion
The Memorial Tribute to Father Ted Hesburgh, held in the Purcell Pavillion after the funeral.
Former U.S. President Jimmy Carter speaking at the Memorial Tribute to Father Hesburgh held in the Purcell Pavillion.